---
---
---
---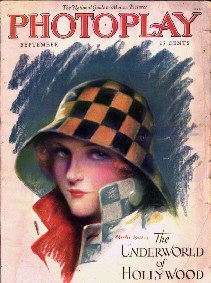 ---
---
F e b. 1923

27 February 1923
Ruth St. Denis in
Ted Denishawn & Denishawn Dancers
with Martha Graham, Pearl Wheeler, Betty May, Leonore Schefler, Julia Bennett, Mary Lynn, Louise Brooks, Charles Weidman and Robert Gorham.

Ruth St. Denis (1879-1968)
An American dancer and teacher, who started her career as a vaudeville, musical comedy dancer and actor. St. Denis influenced almost every phase of American dance with the introduction of philosophical themes and Asian dance styles and costumes. She founded the Society of Spiritual Arts in 1931 and "promoted the dance as a sacred art."
Town Hall
F e b. 1928

Welcometosilentmovies
---
HUMOUR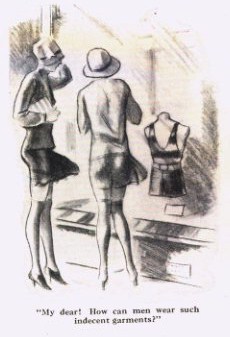 from: Photoplay,September 1929


from: Photoplay,September 1929
---

Casa America/Pianos,1930
Mauzan
vintagearte.com

Vintage Original Poster
Date: Circa 1920
Artist: Roger Soubie
art-and-posters.com

Johann von Stein
Rotterdamsche Lloyd, c 1930
internationalposter.com