---
---

www.weatherpixie.com
---

TREASURES IN MY HAND



Ciné miroir, french magazine, n°237,19 Octobre 1929
width/avec Louise Brooks !



---
HUMOUR

d'apres "les femmes" de Kiraz
---
allposters.com

Vanity Fair: Cover, December 1930
Artist:?


art-ant-posters.com
Sightseeing
Ballon De Guebwiller,c. 1930
Artist:Broders,Roger

vintagearte.com

Metropolis 1928 Movie Poster
Artist:?


posterclassics.com
"Cine Photo Sept",Vila circa 1920
Artist: ?

---
LINKS/LIENS

Original Vintage Photographs



greatmodernpictures.com
---
DEATH OF A STAR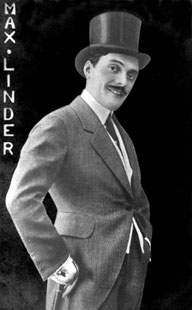 ---
LOUISE BROOKS LIFE

Lulu and dance
Now We're In The Air - Oct 1927, Paramount
D- Frank Strayer W- Thomas J.Geraghty, story by Monte Brice & Keene Thompson
Starring- Wallace Beery, Raymond Halton, Louise Brooks, Russell Simpson, Duke Martin

The Diary Of A Lost Girl (Das Tagebuch Einer Verlorenen) - Oct 1929, HOM-Film, Berlin
D- G.W.Pabst W- Rudolf Leonhardt, book by Margarete Bohme
Starring- Louise Brooks, Fritz Rasp, Andrews Engelmann, Valeska Gert, Edith Meinhard, Joseph Rovensky, Andre Roanne, Sybille Schmitz, Vera Palowa, Francisca Kinz, Arnold Korff

---
COMICS BOOK
-A la recherche de Sir Macolm -Le Dossier Harding -Le rendez vous de Sevenoaks Plus/more : art galleries
dhnet.be
---
MODE



---
LOUISE AND I


PAUL McGann, The star of 'The Monocled Mutineer' and 'Withnail and I' will host 'A
Celebration of Louise Brooks' at the Dukes Cinema on Saturday, September 17, where he
will pay tribute to his favourite silent film icon.

next...


---
you can find all the
on LBS Forum