---
---

www.weatherpixie.com
---
LOUISE BROOKS EST A PARIS!
Cine Miroir N°214, 10 Mai 1929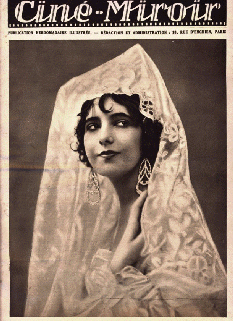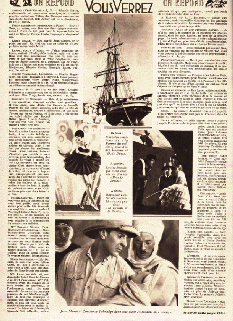 ---
---
HUMOUR

d'apres "les femmes" de Kiraz
---

MAY ALL OVER THE WORLD


St Jean de Luz
1930
Artist: Julien Lacaze
Internationalposter.com

Le lac majeur
1931
Artist: Julien Lacaze
posterclassics.com

Buitoni
1928
Artist: Federico Seneca
art.com
---
www.lartnouveau.com


Tout sur l'Art déco



www.MovieDiva.com


Norma Shearer

1925
27 juin: louise est à l' apogée de sa carriere de danseuse dans le nouveau spectacle de Florent Ziegfeld 'les Folies' dans lequel elle est l'une des six danseuses vedettes une "glorified girl" ayant désormais ses propres numéros en solo

1927 Juin: sortie sur les écrans de "Rolled stockings"(Frères ennemis) le film a été tourné entre avri et mai. le film est perdu. Le réalisateur en était Richard Rosson. Il en reste des photos de promotion célébres
18 juin: La jeune soeur de Louise; June, vient rendre visite à sa soeur et son beau frere à Los angeles . June n'a jamais quitté son Kansas natal et est bien sur émerveillée par cette premiere sortie, qu'elle fait dans le Hollywood de louise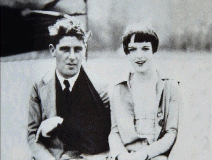 1928
19 juin 28: le divorce est prononcé entre Louise et Edward Sutherland au dépens de ce dernier; en fait l'actrice s'est servie du fait que son mari ne voulait pas qu'elle l'accompagne pour un des ses nouveaux tournages en Europe. Louise n'a certainement pas le beau role dans cette histoire, vivant paralellement une profonde histoire d'amour avec George Marshall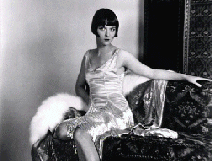 1929
Juin: Pabst fait de nouveau appel a Louise pour être l'interprète de son prochain film, "Das tagebuch einer verlochenen" (le journal d'une fille perdue) qu'il va tourner pour sa propre compagnie la HOM-film

---
It's The Old Army Game - May 1926, Famous Players-Lasky (Paramount)
D- Edward Sutherland W- Thomas J.Geraghty & J.Clarkson Miller, story by J.P.McEvoy
Starring- W.C.Fields, Louise Brooks, Blanche Ring, William Gaston, Mary Foy, Mickey Bennett
King Of Gamblers - May 1936, Paramount
D- Robert Florey W- Doris Anderson, story by Tiffany Thayer
Starring Claire Trevor, Lloyd Nolan, Akim Tamiroff, Larry "Buster" Crabbe, Evelyn Brent, Louise Brooks (role cut from film)
---
Some rare pictures found on www.corbis.com
Celebrities Waiting for Shoe ShineActors Gary Cooper (standing) and Jack Luden patiently wait for a shoe shine while actresses Louise Brooks, Doris Hill, and Thelma Todd (left to right) get their shoes polished.
Portrait of John Harkrider and Louise BrocksOriginal caption: Many national stage favorites appeared at the now famous Actor's Equity Ball at the Hotel Astor, New York City, displaying the most costly and brilliant of gowns. Shown is John W. Harkrider with Louise Brooks who is wearing a gown of satin trimmed with black and white crystal rhinestones.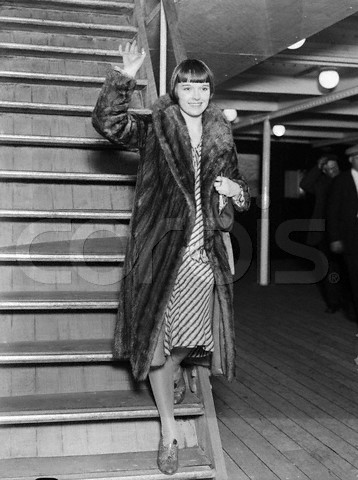 no text
Louise Brooks During Beauty ParadeOriginal caption: Coney Island sees beauty parade. Coney Island...Residents of Coney Island were treated to a beauty parade all their own during the making of a production soon to be seen on the silversheet. This photo shows Miss Louise Brooks of the Ziegfield Follies as Miss Baypoit passing in review in response of the Plaudits of the gathered throng.
Scene from The Canary Murder CaseMargaret Odell (Louise Brooks) swings on stage over the Blackbird Chorus and the audience in the 1929 mystery film The Canary Murder Case.
Louise Brooks in The Canary Murder Case
---

BEGGARS OF LIFE

---
PARIS



Cafe and Cigarette, Paris, 1925
Cafe et cigarette, Paris, 1925


View of the Eiffel Tower
Vue de la tour eiffel


Une rue de paris vers 1925
Paris-Street-circa-1925.jpg

---

Delage DM6 de 1930



© L'Internaute Magazine/Yoann Genouvrier



La voiture de maman


Liège, mai 1930 - BELGIQUE. © DR / Archives de Bernard THIRY
---