---
---

www.weatherpixie.com
---

TREASURES IN MY HAND

Mon ciné, french magazine, n°368
1929, Marsh 7


More Treasures!

---
---
achome.co.uk

Cidna,
Fleche d'orient
1930
Artist: Maurus


art-ant-posters.com

Cigarette Anic
Date: 1925
Artists: Dransy

postercheckout.com

Antibes l'hiver,
Ca. 1930
Artist: De Guinhald

posterclassics.com

Artist:Guerrini
Ravenna
1930
---
HUMOUR

d'apres "les femmes" de Kiraz
---
The flash-videos of Louise Brooks on LouiseBrooksWebSite!


by Jozef Sterkens
All the videos

---


Ciccione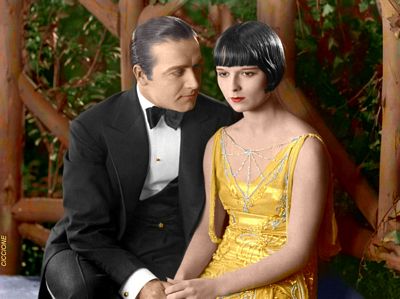 The Colored photos PAGE

---
LOUISE BROOKS LIFE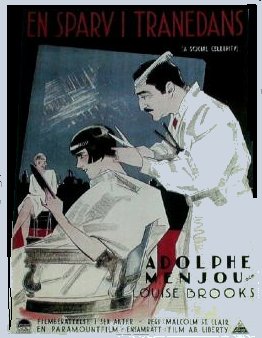 March 1926 - A Social Celebrity -Famous Players-Lasky (Paramount) D- Malcolm St.Clair W- Pierre Collings, stort by Monte J.Katterjohn Starring- Adolphe Menjou, Louise Brooks, Chester Conklin, Elsie Lawson, Roger Davis, Josephine Drake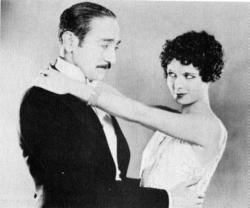 March 1927 - Evening Clothes , Paramount D- Luther Reed W- John McCermott, play by Andre Picard & Yves Minande Starring- Adolphe Menjou, Virginia Valli, Noah Beery, Louise Brooks, Lido Manetti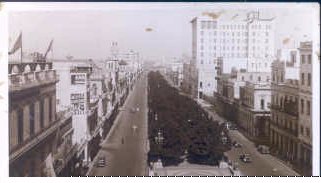 March 1934

---
Rare photos:

Louise Brooks dancing with John Wayne



with Buck Jones in "Empty Saddles"



Source:Agent lee(Flickr)


---

MARCH ALL OVER THE WORLD

1921
1923
1924
1926
1928
1929
1930
1930
1931
All news from wikipedia.org
and linternaute.com

---
What Louise brooks could read between 1920 and 1930

Source: http://www.ellisparkerbutler.info/