---
---
---
HUMOUR

d'apres "les femmes" de Kiraz
---

TREASURES IN MY HAND

Louise Brooks,
by Susan Goulet


---
---


Cappiello, Leonetto

Internationalposter.com

| | |
| --- | --- |
| Nitrolian, 1929 | Aurore, 1928 ca. |
---


The flash-videos of Louise Brooks on LouiseBrooksWebSite!

All the videos
Louise Brooks' Feet; the art of dangling ?
youtube.com by filmfatticonipiedi


---
---


Ragan, Leslie Darrell

Internationalposter.com

| | |
| --- | --- |
| The New Union Terminal Cleveland, 1930 | Chicago - New York Central Lines, 1929 |
---
LLL
LOOKING LIKE LOUISE

Olivia Wilde dans Tron Legacy: un faux air de Louise Brooks...


---
Umbrella

Culture Physique

Eros

Kiki

Escalier

Cigarette Holder

Source: HPRINTS.COM

---
---
LOUISE BROOKS LIFE

---
The Street Of Forgotten Men - Aug 1925, Famous Players-Lasky (Paramount)
D- Herbert Brenon W- Paul Schofield, story by George Kibbe Turner
Starring- Percy Marmont, Mary Brian, Neil Hamilton, John Harrington, Juliet Brenon, Louise Brooks
Just Another Blonde - Aug 1926, First National D- Alfred Santell W- Paul Schofield, story by Gerald Beaumont Starring- Dorothy Mackaill, Jack Mulhall, Louise Brooks, William Collier Jr
Prix de Beaute - Aug 1930, SOFAR-Film, Paris D- Augusto Genina W- Augusto Genina, Rene Clair, Bernard Zimmer, Alessandro de Stefani, Story by G.W.Pabst & Rene Clair Starring- Louise Brooks, Georges Charlia, Jean Bradin, Augusto Bandini, Gaston Jacquet
---
---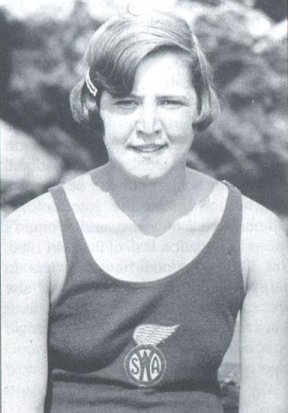 1926

---
CINEMA

The Rise and Fall of Louise Brooks



A SILENT SEDUCTION: The Rise and Fall of Louise Brooks
(Currently in development) Writer/Director: Scott Howe

Louise Brooks Biopic related: (Coming Soon)


Side: Louise (age 20)

Side: Louise (age 78)

Side: Reporter

Side: Richard Arlin




Genre: Drama/Historical Fiction


Description: Silent film actress Louise Brooks recounts her glory days, revealing why her shining star burned out much too soon.

If you don't know who Louise Brooks was, you can find plenty of material on the internet, YouTube, etc.

In casting for this short film, we are looking for someone who can dance, and aslo someone who can embody the spirit of Louise Brooks and what she stood for diring the 1920s as the quintesential flapper.

We are currently casting for the following parts:

Louise Brooks in her twenties - Woman, 18-35

Louise Brooks at 78 - Woman, elderly (or someone who can be made to appear elderly)

Louise Brooks at 9 - Girl, 8-10

Reporter - Male, 25-32

Richard Arlin (Actor) - Male, 28-34

Extras (10+) - Any age or gender

NOTE: this is a period piece, most of which takes place in the 1920s.

NOTE: It is NOT REQUIRED that you come to the casting call with a bob haircut, but it will be important that your features DO RESEMBLE those of Louise Brooks. Therefore, please take a little time to do some research before coming to the casting call for the part of Louise Brooks.


---


Show Girl , found on sekvenskonst.blogspot.com
by John H.Striebel(?)

sekvenskonst.blogspot.com


Outside the_lines
Mad Knife Party by MadKnifeParty.jpg