---
---
---

LOUISE BROOKS EST A PARIS

Cine Miroir N°214, 10
Mai 1929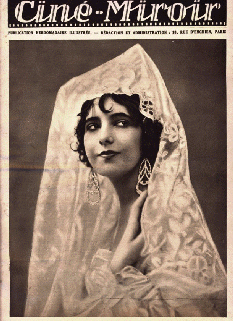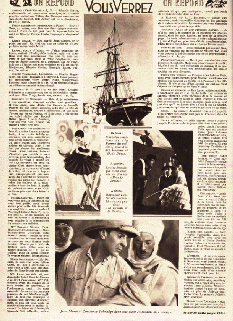 Ciné magazine, n°18
MAI 1929


PORTRAIT WITH PEARLS

Motion Picture Classic
May 1927

---
---
HUMOUR

d'apres "les femmes" de Kiraz
---

The flash-videos of Louise Brooks on LouiseBrooksWebSite!


From Neatlas on youtube


All the videos

---

Artist: Julien (France)


Sauvion's Brandy
Date: 1925

Champagne J Perrier
Date: 1930

Vintageposterart.com

---

MAY ALL OVER THE WORLD

---

Wall of Brooks

Hisgirlfriday
---

Artist: Cappiello



Cachou Lajaunie, (feather dress)
1922



Cremant Du Roi
1922

Vintageposterart.com

1925
27 juin: louise est à l' apogée de sa carriere de danseuse dans le nouveau spectacle de Florent Ziegfeld 'les Folies' dans lequel elle est l'une des six danseuses vedettes une "glorified girl" ayant désormais ses propres numéros en solo

1927 Juin: sortie sur les écrans de "Rolled stockings"(Frères ennemis) le film a été tourné entre avri et mai. le film est perdu. Le réalisateur en était Richard Rosson. Il en reste des photos de promotion célébres
18 juin: La jeune soeur de Louise; June, vient rendre visite à sa soeur et son beau frere à Los angeles . June n'a jamais quitté son Kansas natal et est bien sur émerveillée par cette premiere sortie, qu'elle fait dans le Hollywood de louise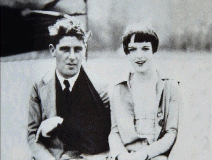 1928
19 juin 28: le divorce est prononcé entre Louise et Edward Sutherland au dépens de ce dernier; en fait l'actrice s'est servie du fait que son mari ne voulait pas qu'elle l'accompagne pour un des ses nouveaux tournages en Europe. Louise n'a certainement pas le beau role dans cette histoire, vivant paralellement une profonde histoire d'amour avec George Marshall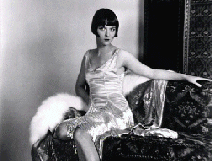 1929
Juin: Pabst fait de nouveau appel a Louise pour être l'interprète de son prochain film, "Das tagebuch einer verlochenen" (le journal d'une fille perdue) qu'il va tourner pour sa propre compagnie la HOM-film

---
It's The Old Army Game - May 1926, Famous Players-Lasky (Paramount)
D- Edward Sutherland W- Thomas J.Geraghty & J.Clarkson Miller, story by J.P.McEvoy
Starring- W.C.Fields, Louise Brooks, Blanche Ring, William Gaston, Mary Foy, Mickey Bennett



King Of Gamblers - May 1936, Paramount
D- Robert Florey W- Doris Anderson, story by Tiffany Thayer
Starring Claire Trevor, Lloyd Nolan, Akim Tamiroff, Larry "Buster" Crabbe, Evelyn Brent, Louise Brooks (role cut from film)
---
LLL

LOOKING LIKE LOUISE

With Jessica Alba!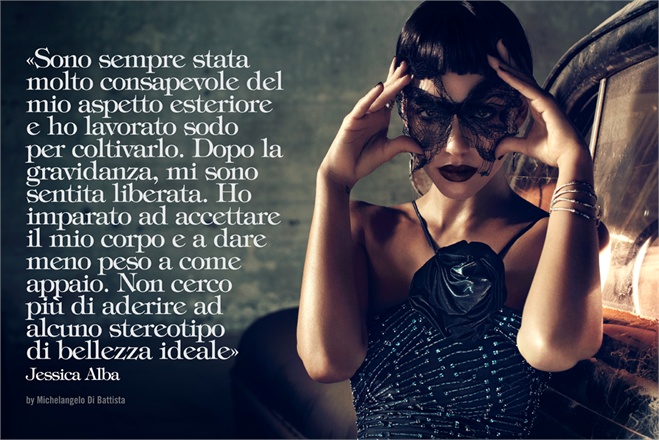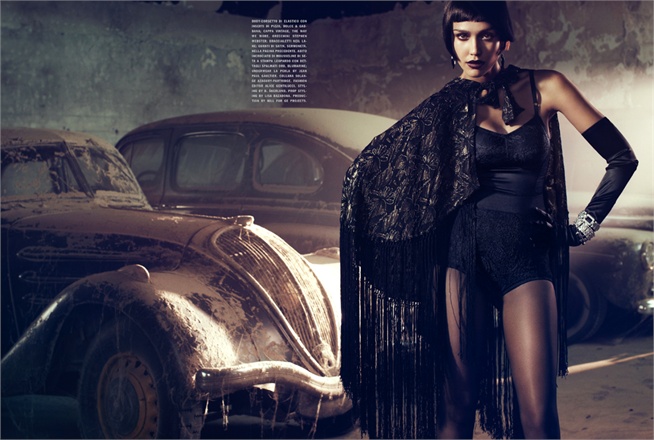 Louise Brooks by Victoria Newman


Concept and Pictures by Elizabeth Stewart
Styling by George Kotsiopoulos
Makeup by Kathy Jeung
Hair by Jamal Hamadi

Restless Style
---

Surrender, by Dark Woods


Darkwoods on deviantart

Craig-knowles.blogspot.com

Charlie Chaplin and Louise Brooks by Craig Knowles



Louise Miss Bliss
par Agathe Sainte Marie


---
René Lalique

yablor.ru
---
"Poupées", 1926


L'apéritif, 1926

Comment Pem voit la robe a traine d'une danseuse du music Hall, 1926
Source: photographersdirect.com

---