---
---
---

The flash-videos of Louise Brooks on LouiseBrooksWebSite!



Source: BigBand78


---
VOUS VERREZ...LOUISE BROOKS DANS PRIX DE BEAUTE
Cine Miroir N°211, 19 Avril 1929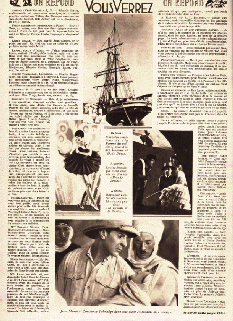 LOUISE BROOKS, UNE BELLE NAIADE
Cine Miroir N°159,20 Avril 1928





LOULOU, Un film de G.W.Pabst
Cinémagazine n°17 - Avril 1929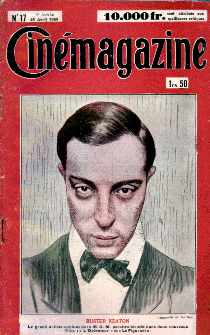 LOUISE BROOKS A PARIS
Cinémagazine n°18 - Avril 1929




Other Treasures


---
---
HUMOUR

d'apres "les femmes" de Kiraz
---
Baumberger Otto / 1927
Trink Zürcher Löwenbrau
! Löwenbrau Zürich

Nizzoli Marcello
1929
Genève, 6 Internationale
Automobil und Fahrrad
Austellung, Genf



www.gal-123.com

---
FILM FUN


Film Fun Avril 1930

Film Fun Avril 1929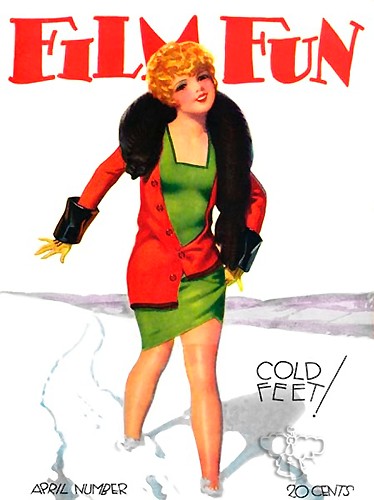 Film Fun Avril 1928
source: moviemags.com
---

APRIL ALL OVER THE WORLD


1930


All news from www.wikipedia.org

---
Rosset Violette / 1929
Grand Bal Suisse du cinéma
1929, Lausanne Palace


Rodo Ludovic / 1929
7e de l'AAAA, une nuit au Pôle Nord.



www.gal-123.com

---
PICTUREPLAY


Pictureplay Avril 1930

Pictureplay Avril 1929

Pictureplay Avril 1928
MovieMags.com
---
bbc newsround
---


LOUISE IN APRIL






April 1931

Source:
Source: Dragraceriots/Youtube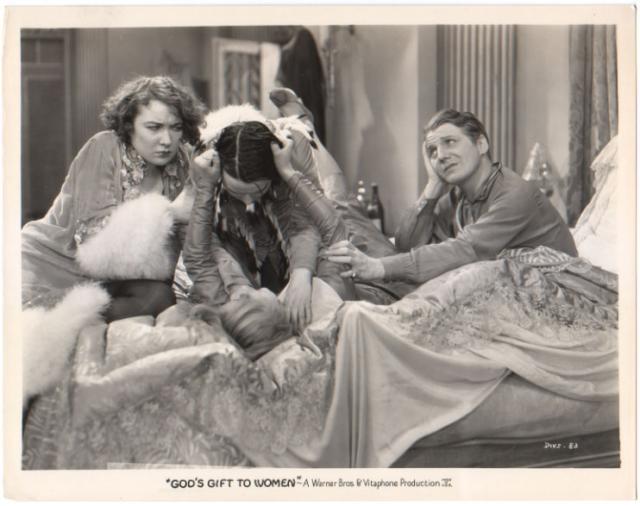 God's Gift To Women - Warner Brothers D- Michael Curtiz W- Joseph Jackson & Raymond Griffith, play by Jane Hinton
Starring- Frank Fay, Laura La Plante, Charles Winninger, Louise Brooks, Joan Blondell, Margaret Livingston, Yola D'Avril, The Sisters G, Arthur E.Carewe, Alan Mowbray



---

Source: lovelylouisebrooks.tumblr.com


---

Auctions on liveauctionners.com

Louise Brooks by Eugene Robert Richee (Paramount, Late 1920s). Portrait Photo (10" X 13"). Vintage gelatin silver, double weight, matte photo. A trendsetter and free spirit, Louise Brooks was almost as controversial as she was stunning. In this unconventional image captured by the lens of Eugene Richee, Brooks dons buttoned-up, tailored, menswear, proving she needed very little dressing up to radiate appeal. Verso:studio/photographer stamp on the verso. Very Fine+.

Beauty Prize (Sofar Film, 1930). French Photo (7.25" X 9.5").
It was a heady time of important transition in the film industry...1930. Enigmatic beauty, Louise Brooks, the Ziegfeld hoofer from Kansas, snubbed Hollywood and went to Europe. This quite rare still is from one of her three best known films, shot in France with an Italian director. She is seen here giving Jean Bradin, "the look," as he tries to persuade her to sign a film contract. There is a faint X scratch on the left shoulder of Bradin, and some light surface crinkles. On the verso, there is an Argentinean newspaper stamp, date stamp, and handwritten Spanish notes. If you've ever wanted to possess a special piece on this special actress, here's your chance! Fine/Very Fine.
Louise Brooks Auctions
---
LLL

LOOKING LIKE LOUISE


source: dustyburrito.blogspot.com



VISIT THE LLL GALLERY

Chantal Thomass. Un nom que l'on chuchote… Evocation de froufrous, dentelles troublantes et de mystères.
Chantal Thomass est connue pour ses lingeries de luxe. Pionnière, elle est celle qui donne à la lingerie ses lettres de noblesse. Femme forte, son look ultra identifiable est aussi sa signature. Coupe courte à la Louise Brooks, lunettes dignes d'un personnage de Mad Men, Chantal Thomass en impose.
glossybox.fr

Erin O'Connor
---


Warner Brothers
Filmiconsgallery



Art Poster
The florida Theater


Sally von humpeding
Based on Velma Kelly from Chicago, and silent actress Louise Brooks. Alias-Hugo

---
ZeldaSayre/Polyvore
BlueJay/Polyvore
---
"
Source Acidcow