---
---
---
---
---

TREASURES IN MY HAND



De Film n°5,Belgium Magazine
1927, January 1


Cinémagazine n°3
20 Janvier 1928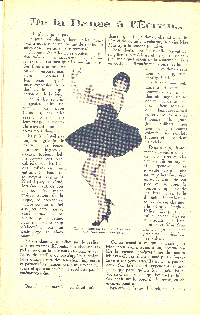 More Treasures!


---
HUMOUR

d'apres "les femmes" de Kiraz
---




By 240252(Youtube)


---
MON CINE

Issue #308
12 January 1928
Issue #361
17 January 1929

2 January 1930


source: moviemags.com
---

JANUARY ALL OVER THE WORLD

All news from www.wikipedia.org

---

http://www.internationalposter.com

Cardinaux, Emil


Schuster & Co., 1920


Teppichhaus Schuster
& Co., 1916

Chaussures Bally,
1924

Palace Hotel
St. Moritz
(skating rink),
1920
---
FILM COMPLET

Issue #446
January 1928
Issue #603
1 January 1929
Issue #775
9 January 1930


source: moviemags.com
---

By Ross Berkal
" "

PS: Merci à Fabienne pour l'aide dans la traduction

Buy it on/Achetez le sur
---
LOUISE BROOKS LIFE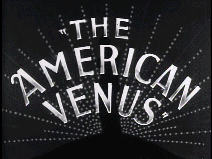 The American Venus - Famous Players-Lasky (Paramount) D- Frank Tuttle W- Frederick Stowers, story by Townsend Stowers Starring- Esther Ralston, Fay Lanphier, Lawrence Gray, Ford Sterling,Louise Brooks, Edna May Oliver, Kenneth MacKenna, Ernest Torrence, Douglas Fairbanks Jr
Pandora's Box (Die Buschse Der Pandora)
Nero-Film, Berlin


D- G.W.Pabst W- Ladislaus Vajda, plays by Frank Wedekind
Starring- Louise Brooks, Fritz Kortner, Franz Lederer, Carl Goetz, Alice Roberts, Krafft Raschig, Gustav Diessl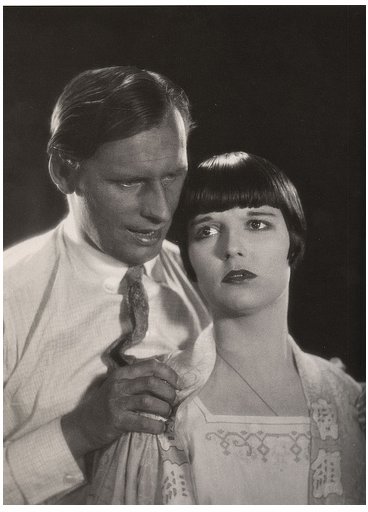 ---
---
Louise Brooks est une actrice américaine, née Mary Louise Brooks le 14 novembre 1906 à Cherryvale (en) (Kansas), morte le 8 août 1985 à Rochester (État de New York). Louise Brooks est connue pour ses rôles dans les films muets des années 1920 aux États-Unis mais aussi, pour trois de ses films européens en 1929 et 1930, Loulou, Le Journal d'une fille perdue et Prix de beauté. Née au Kansas en 1906, ses parents sont quelque peu « absents », et bien qu'ils lui donnent le goût des livres et de la musique — sa mère était une pianiste de talent, lui jouant Debussy et Satie —, ils ne peuvent la protéger d'abus sexuels de la part d'un voisin. Cela aura une influence majeure sur sa vie et sa carrière — elle affirmera plus tard être incapable d'aimer vraiment...

Lien: Memoiresdeguerre.com
Louise Brooks possédait toutes les essentiels de l'ère du film muet en ce qui concernait la mode : des chapeaux cloches, des turbans de soie, des fourrures, des perles et d'innombrables robes taille basse. Elle portait du kohl barbouillé autour de ses yeux, et du rouge à lèvre minutieusement appliqué et exagérant le "V" de la lèvre supérieure. Elle faisait usage de ces ingrédients du succès, comme bien des vamps et des enfants du jazz dans les années folles. Cependant, son iconique carré – noir de jais avec une frange épaisse, taillé en angles précis sous ses sublimes pommettes – la démarquait des autres nymphes du cinéma muet. L'historien du cinéma Henri Langlois dégrète : "Il n'y a pas de Garbo, il n'y a pas de Dietrich, il n'y a que Louise Brooks". ...

Lien: Catwalkyourself.com
---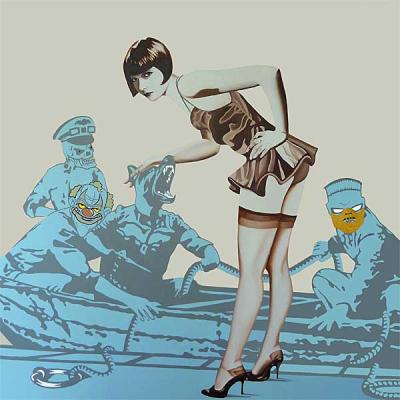 Lien: Louise by Alain Magalion
Alain Magallon
Original Art
Oil & Acrylic on canvas
Size: 100x100cm
Price: £1900

---
Louise Brooks & Robert Armstrong pr vntg cstm-prn scne stls A Girl in Every Port


Lien: icollector.com

Louise Brooks & Robert Armstrong pr vntg cstm-prn scne stls A Girl in Every Port


Lien: icollector.com


Lien: Liveauctionners.com


Lot 4 | Louise Brooks publicity portrait.


Lien: artfact.com

Lot 5 | Louise Brooks portrait for Now We're in the Air.


Lien: artfact.com

---