---
---
---
---
---

The flash-videos of Louise Brooks on LouiseBrooksWebSite!



Source: 240252


---
VOUS VERREZ...LOUISE BROOKS DANS PRIX DE BEAUTE
Cine Miroir N°211, 19 Avril 1929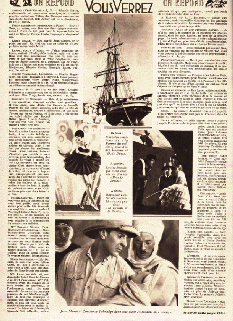 LOUISE BROOKS, UNE BELLE NAIADE
Cine Miroir N°159,20 Avril 1928





LOULOU, Un film de G.W.Pabst
Cinémagazine n°17 - Avril 1929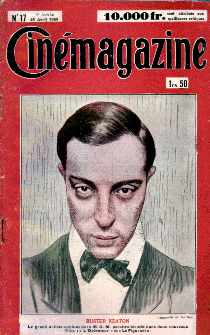 LOUISE BROOKS A PARIS
Cinémagazine n°18 - Avril 1929




Other Treasures


---
---
HUMOUR

d'apres "les femmes" de Kiraz
---

Noël Fontanet. Calvados. 1930

Noël Fontanet (1898-1982, Swiss), ca. 1935, Blanc "Calicoes" fine lingerie, Genève.
Ielle Laf a enregistré sur 1930's Posters/PINTEREST
---

Source: http://www.glitterforall.com/

---

APRIL ALL OVER THE WORLD


1930


All news from www.wikipedia.org

---

Rolex Watches Advertising Poster

By Hans Handshin, 1 9 3 0, Art deco poster for "Per", a dish-washer powder.

---

Forthcoming Louise Brooks projects Forthcoming Louise Brooks projects, by Thomas Gladysz


---
Avril 2016

Avril 2015

Avril 2014

Avril 2013

Avril 2012

Avril 2011


Avril 2010

Avril 2009

Avril 2008




LOUISE IN APRIL






April 1931

Source:
Source: Dragraceriots/Youtube


God's Gift To Women - Warner Brothers D- Michael Curtiz W- Joseph Jackson & Raymond Griffith, play by Jane Hinton
Starring- Frank Fay, Laura La Plante, Charles Winninger, Louise Brooks, Joan Blondell, Margaret Livingston, Yola D'Avril, The Sisters G, Arthur E.Carewe, Alan Mowbray



---
Louise by Ken Wheaton

Sam Tweedle>>>Louise Brooks Society
---

From Fashion Talks/MrBuleiShaw.com


---
---
Alan Boyle,Documentary of a Lost Girl.

Now we are in the air
Long Missing Louise Brooks Film Found >>> www.huffingtonpost.com




The Canary Murder Alan Boyle >>> Louise Brooks Society




It's the Old Army Game.


---
MY FACEBOOK
---
Vetements et Coiffures des années 30


Source: Album Pinterest par Christophe L.

---

Paris Plaisirs - Mars 1930 - Ou trouver les éditions PARIS PLAISIRS , comment y aller . Mais pas seulement...


---
AVRIL 1930